Implementing the Cooperation Agreement between the Universities
May 5-6, 2018: An academic delegation from the University of Kufa, Iraq paid a visit to Sharif University of Technology. The delegation consisted of Prof. Hasan Al Zubeidi, Vice-President for Administrative and Financial Affairs, Prof. Safaa Hashim, Head of the Department of the Engineering of the Water Resources, Prof. Ali Naji Attiyah, Representative of the Civil Engineering Department, Prof. Ali Kadhim, Head of the Department of Civil Engineering, and Dr. Ghassan, Representative of the Mechanical Engineering Department.
In the meeting that was held on May 5, 2018 at SUT's international affairs office, Dr. Jahed, Director of International Students Office, Dr. Ghaffari, Chancellor of SUT's International Campus in Kish Island, Dr. Behzadipour, Professor at Mechanical Engineering Department and Dr. Khalaj, Deputy-Dean for Research and International Affair at Electrical Engineering Department, played host to the delegation.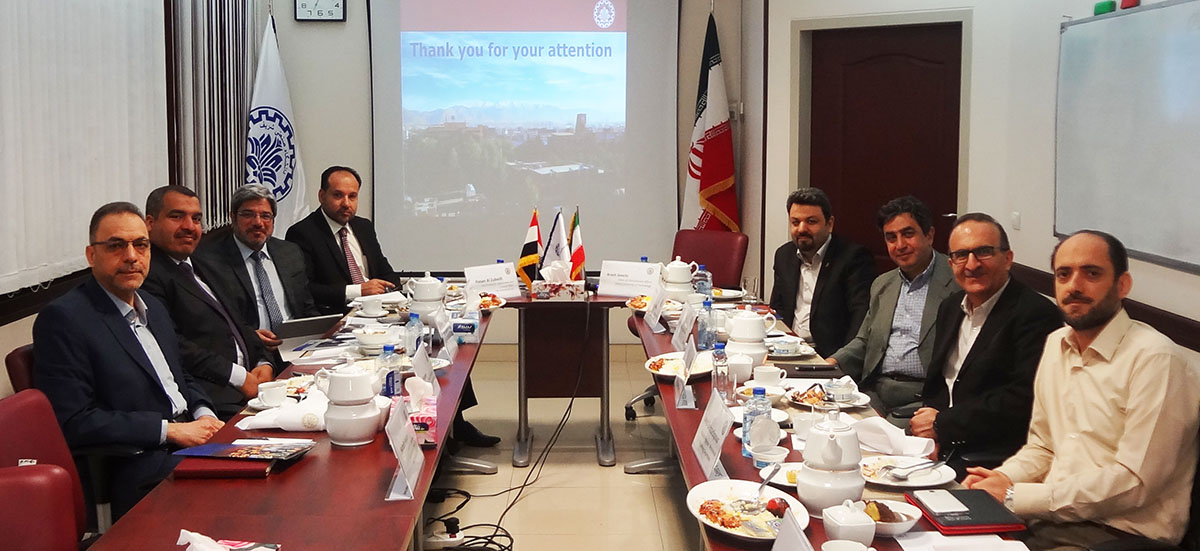 In this meeting, after a brief introduction of SUT by Dr. Jahed and Dr. Khalaj, the implementation of the recently extended MoU between the universities was discussed in detail. In particular, offering PhD programs for the lecturers of the University of Kufa was among the discussed topics by the participants. In this regard, Dr. Jahed explained the available scholarships for international students, including the potential applicants from the University of Kufa. Following the meeting, Dr. Ghaffari introduced SUT's international campus on Kish Island (SUTIC) and expressed his hope that SUTIC may be a good platform to implement part of the Cooperation Program between the Universities.
The purpose of this two-day visit was also stated to be some face-to-face negotiations with the heads of various departments and visiting the labs and research facilities of SUT. To this end, the delegation visited several labs at Materials Science and Engineering Department, Mechanical Engineering Department, Electrical Engineering Department, Institute for Nanoscience and Nanotechnology, and Sharif Technology Services Complex.
It is worth mentioning that in the visit of Prof. Aldhalimi, President of the University of Kufa, to SUT last month, the extended version of the Cooperation Agreement between SUT and UOK was signed by the presidents of the universities.