Summer Schools
Summer schools are non-degree programs in which no degree would be conferred on the students at the end of the program.
Summer schools may take from several days to two months
There are different kinds of summer schools; cultural experience/course taking/ and research participation (or combinations of them). In the latter two, at the end of the program a report containing the status of courses taken by the student and his/her research activities will be delivered to the home institution. Students should consult the education office of their departments in advance in order to ensure that the credit of courses that they intend to take would be transferrable to Sharif as their mandatory/optional courses.
Since summer is holiday, summer schools are of special interest to students who want to make most of their holidays in terms of gaining cultural experience, or exploring the educational and research opportunities of international universities.
Each summer school program has its own characteristics; some of them are free of charge (fully funded, including accommodation and tuition fees), some of them are partially funded (only tuition fees are waived), and for the rest students should pay all the costs. When the application to summer schools is competitive (which is usually the case when the program is free of charge and/or the number of applicants is beyond the quota), SUT's International Affairs Office would interview and select the applicants. In these cases, the selected applicants are expected to participate in the summer school after acceptance.
The final decision on accepting the students rests with the host institution.
The details of upcoming summer schools available to Sharif students (including the deadlines and mechanisms of application) would be announced here.
Since the period of stay is usually up to one month and is in the summer, students with the educational exemption (for their military service) usually have no problem in obtaining passport. However, before applying, students should consult the Military Service Office of the university to ensure that they have no problem to exit the country for the whole period of the summer school. Of course, female students and those who have obtained permanent exemption would have no problem in this regard.
Some of the summer schools are limited to specific departments or degrees.
So far, Sharif has engaged in successful summer school programs in cooperation with the following universities:
Suchi University (Russia)//Shanghai University (China)/Frei Universitat Berlin (Germany)/Saint Petersburgh Polytechnic University
Instruction Guide, Summer School (in Persian)
Should you have any further enquiry, please do not hesitate to contact us: ia_st@sharif.edu (Alireza Kazemi), Tel: +98-21-66164780 (ext. 3)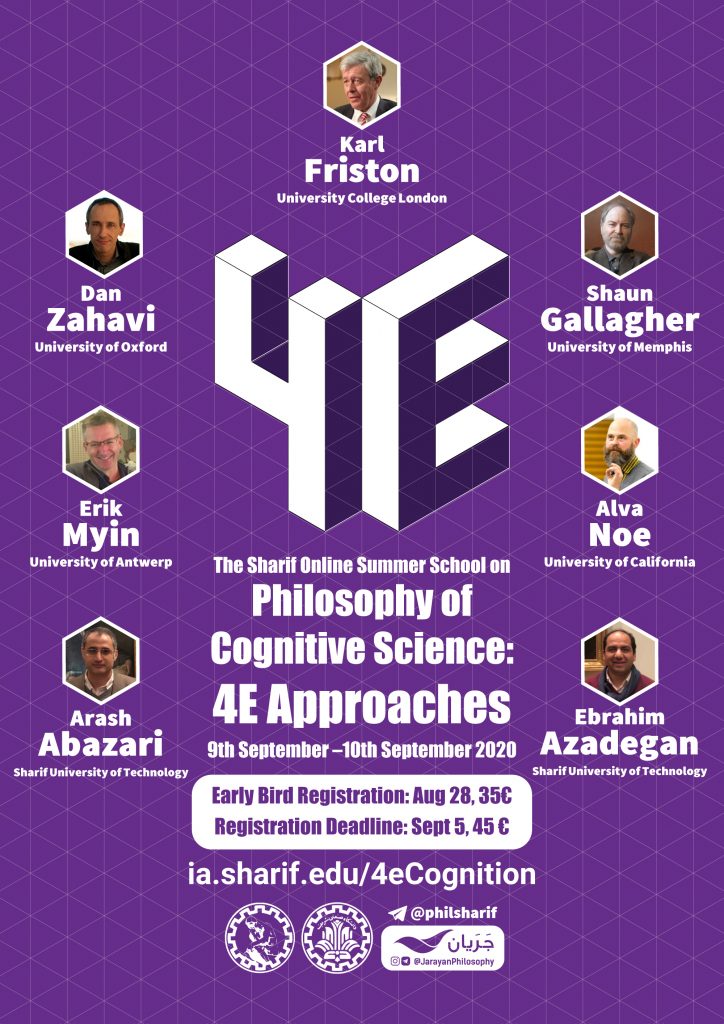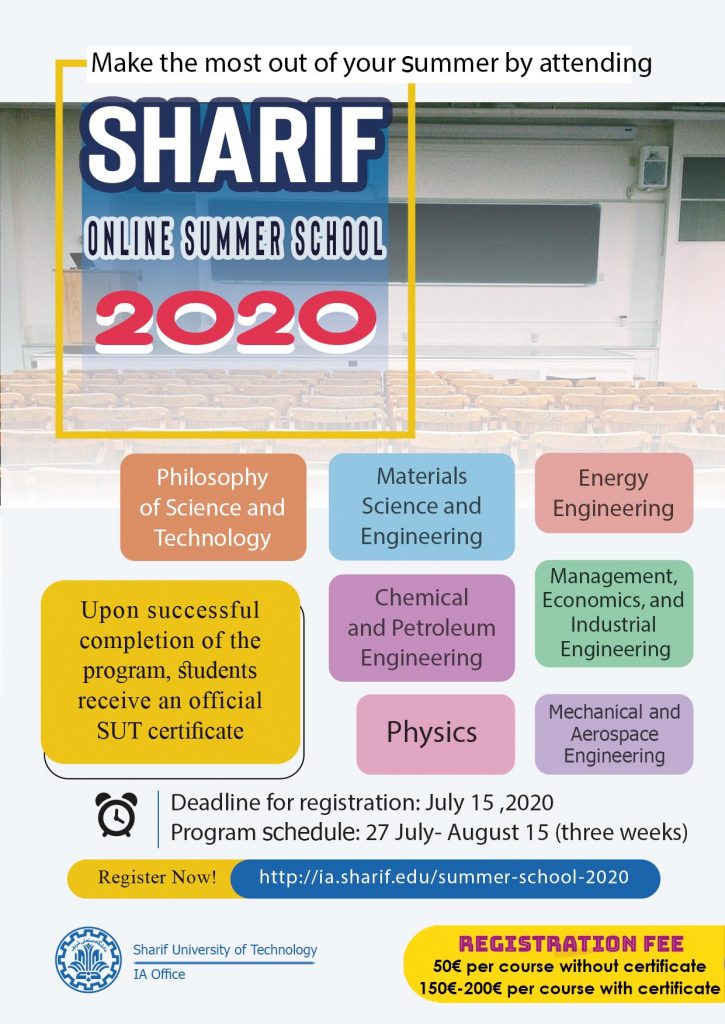 Summer 2019 Programs
Panyapiwat Institute of Management, Bangkok, Thailand
6th Global Leadership Programme
 Program Date: 25 August ~ 1 Septmeber (Fri), 2019 (8 days)
The quota for SUT: two students
This program is limited to the students of SUT's Graduate School of Management and Economics (GSME)
The host will cover the accommodation, meals, pick up and sending off to Bangkok International Airport.
Deadline for nomination: July 1, 2019. Interested students from GSME should send their CV along with a recommendation letter from their supervisors to ia_st@sharif.edu no longer than July 1, 2019.
Centered on the theme "Next Generation Leader in a Disruptive World", the program targets students who are interested to see their personal growth in comprehensive surroundings and how student leadership can impact global challenges and change. Talks and discussions will be conducted in English and cover topics such as: innovative skills, entrepreneurship, peace, career, cultural diversity, intercultural communication, and key difficulties in global societies. This program will provide different extra-curricular activities to engage students in student leadership assignments and provide an avenue to explore Thai culture. Activities will include an introduction to the creativity contest, entrepreneurial engagement, undertaking, group presentation, and sightseeing. The closing ceremony of the program will offer students an opportunity to present their performances, and will receive a certificate for the completion of the program. At the closing ceremony of the program, students are required to do a performance and will receive a certificate for the completion of the program.
———————————————
Pohang University of Science and Technology (POSTECH), Pohang, South Korea
                                     Program Date: July 1 (Mon) ~ July 26 (Fri), 2019 (4 weeks)
Tuition Fee: waived for SUT students
Research Scholarship of KRW 300,000 will be provided for all participants
Eligibility: Undergraduate/Graduate Students of SUT
Application Process:
Before applying, all incoming students need to contact a POSTECH professor who will agree to supervise research projects. Please refer to the attached list of participating professors to find more information about the professors, capacities and their research areas. If admission is approved, they will ask the supervisors to write a letter of approval which will be uploaded on the online application. A form of letter of approval can be downloaded at https://goo.gl/EWzJpZ.
List of Participating Professors
Admitted students will write a research proposal prior to arrival at POSTECH and submit it to advising professors and lab mentors.
• Online Application: http://international.postech.ac.kr/inbound-programs/apply-inbound-programs/
• Supporting documents to be uploaded (in PDF only < 5MB each)
– Academic Transcript in English
– Recommendation Letter from Home University Supervisor
– Official Score of English Proficiency (for students from non-English medium institutions only)
– Letter of Approval from POSTECH Advisor
– Copy of Passport
• After completing the online application, students will submit a printout of the completed application form to SUT's International Affairs Office (along with the confirmation letter of their supervisors, and their departmental deputy-head for education/graduate studies). The exchange coordinator will sign on the form and send it to POSTECH International Relations by the application deadline (April 30, 2019).
※ Softcopies will suffice for application, and submitting original documents is not required.
Application Deadline: April 30 (Tue), 2019
Admission Announcement: May 10 (Fri), 2019
7. Transferring Credit for Research:
For the 4 week research participation, students will be given a grade of S (Satisfactory) or U (unsatisfactory) for the course of <Research Participation for International Exchange Students> (Course No. RPES 400, 1 credit).
8. Cultural Activities:
Summer program participants will be invited to various cultural activities every week such as experiencing modern and traditional Korean cultures, visit to a summer festival, special lecture, and more! 2019 PSP schedule will be announced to participating exchange students by the end of May.
9. Free Korean Language Class:
POSTECH Language Education Center (POSLEC) will offer a Korean class for all students participating in the 2019 POSTECH Summer Program, and participants are highly encouraged to take the 4 week complimentary Korean language class (non-credit bearing class).
Koc University, Istanbul, Turkey
Summer Semester: July 1st-August 25th 2019
Nomination Process: Applicants should send the following information and documents to ia_st@sharif.edu no longer than March 19th. Afterward, they will receive an email guiding them to finalize their application (the deadline for finalizing the application is April 5th 2019).
Required Information and Documents: 1. Name and Surname/ 2. Passport No./Department/Cell Phone No./The Confirmation Letter of the Departmental Deputy-Head for Education/Graduate Studies
This program is limited to the students of Physics, Mathematical Sciences and Electrical Engineering
For the first time this year, Koc University is offering an innovative learning journey to our Summer Exchange Students. Students will be able to attend workshops on Design Thinking, Cross-Cultural Communication and Mindfulness as well as a workshop by Koc University Social Impact Forum (KUSIF) and and off-campus activity on social entrepreneurship during their Summer Exchange period within the scope of our Global Learning and Leadership Program (GLLP); and at the end of the semester, the students will be proivded with a program certificate upon complying with all the program rules. Please note that only the students who will attend to our regular Summer School in 2019 can take part in GLLP. Students cannot be nominated or apply only for GLLP.
 For more information please refer to: https://oip.ku.edu.tr/?q=summer-exchange
---
Waseda University, Tokyo, Japan
Duration & Dates: 4 weeks from June 24 to July 18, 2019
Online Application: March 1 to March 29, 2019
Before applying to this program, students should send the confirmation letter of their departmental deputy-head for education/graduate studies to ia_st@sharif.edu
JASSO Scholarship is available for a limited number of students. Detailed information will be released by February 15th, 2019.
For more information please refer to: http://waseda-summer.com/
---
RWTH International Academy, Aachen, Germany
The Summer Schools take place throughout the months of June to August 2019
Apply before March 1st and benefit from our Early Bird discount and Scholarship.
The DAAD scholarships (funded by the Federal Foreign Office) will be granted to highly qualified students from selected universities, including Sharif University of Technology (for more information see here)
The  programs are designed for undergraduate students of engineering or related subject areas, who want to experience German engineering and student life at one of Europe's leading technical universities.
Before applying to this program, students should send the confirmation letter of their departmental deputy-head for education/graduate studies to ia_st@sharif.edu
Please refer to our Summer Schools Brochure, the Program Flyer and Parents Guide for more information.
---
Russia Summer School 2019
For more information (about the Russia Summer Schools 2017 and 2018) and for registeration, please use the links below:
---
Indian Institute of Technology Bombay (IITB), Bombay, India
Shailesh J. Metah School of Management
Dates: 24th June-5th July 2019
Theme: "Doing business in India"
This program is limited to the students of the Graduate School of Management and Economics (GSME)
Applicants (exclusively from SUT's GSME) should send the confirmation letter of their Departmental Deputy-Head for Graduate Studies to ia_st@sharif.edu.
About the program:
"The Global Summer School is a 2-week long program, conducted from last week of June to the first week of July, with the main focus of giving participants the idea about how business is done in India and consist of academic sessions from renowned faculties, industry visits to various companies, and interaction with the Indian culture"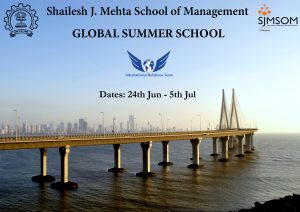 SJMSOM, IIT Bombay – Global Summer School 2019
Summer 2019 Programs