International Internship Programs
Notes:
According to the educational regulations of the university currently in force, the international internship programs will not be considered as the obligatory internship course of the students. Nevertheless, these programs are of particular interest to those students who want to put their knowledge into practice by working at international workplaces/research labs. It is worth mentioning that in 2018 over 120 B.Sc./M.Sc. students of SUT entered into international internship programs which shows a surge of interest.
Pathway to International Internship Programs (in Persian)
The opportunities for internship programs established following the instiutional agreements will be announced here. However, students are free to explore other international internship programs as well; there are hundreds of opportunities out there, you just need to search a bit! Please keep in mind that the confirmations of your supervisor, your departmental deputy-head for education/graduate studies and the university's director for research are required for entering into these programs.
Should you have any further enquiry, please do not hesitate to contact us: ia_st@sharif.edu (Alireza Kazemi), Tel: +98-21-66164780 (ext. 3).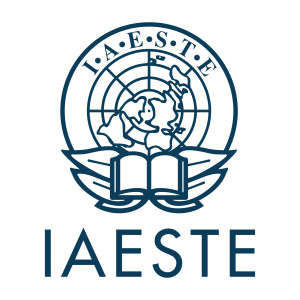 Since Sharif University of Technology is a member of IAESTE (International Association for the Exchange of Students for Technical Experience), SUT students can apply for the Summer 2020 internship programs espoused by this organization. Please note that the destination country (and institute) will be specified by IAESTE randomly. Further, the selected candidates will be funded by the host institution. For more information, please refer to https://iaeste.ir/
Introduction to IAESTE Programs Conference; Date: 1398/11/21, 15:00-19:00/ Place: Amphitheater, Mining Engineering Department, Tehran University (Technical Campus), North Kargar Street
For students interested in applying for IAESTE programs, attending this conference is optional but it is highly encouraged. Moreover, attendees can enjoy a discount ticket for the obligatory English Language Exam (see below).
English Language Exam; Date: Thursday 1398/11/25, Place: Tehran University
Please note that taking this exam is obligatory for all applicants.
Levels: Bachelor and Master (no Ph.D.)
Majors: All technical and basic sciences majors
Note: Applicants should be the students (not alumni) of the university and they should remain enrolled by the end of Summer 2020.
For more information, please give us a call: +98-21-61664780 (ext. 6), ia_strategy@sharif.edu: Mr. Orooji
---
Internship Programs for International Students for the Year 2020
Description: the Internship Program for International Students gives undergraduate and graduate students the opportunity to carry out a 3 to 6-month internship in laboratories of École Polytechnique.
Financial Support: The admitted students will receive a monthly allowance as required by French law (which is around 600 Euro per month). However, the students are liable for their arrival costs (airplane ticket, health insurance …) and the rent for their accommodation. Ecole Polytechnique will make sure that they are accommodated on the campus with an acceptable price.
Eligible Students: 
Undergraduate: Bachelor's students in their 3rd or 4th year;
Graduate : Master's students in their 1st or 2nd year;
PhD students
The quota for SUT: 5 students
Fields: Mathematics, Mechanics, Physics, Chemistry, Computer Science, Electrical Engineering (fore more details please see here)
Application Process: Applicants should fill out the application form at here no loner than 15th January 2020. The University will select 5 students from the received applications and will nominate them. The nominated applicants should fill out the online application form of Ecole Polytechnique no loner than 31st of January 2020.
Considerations: Bachelor students can only enter into the internship programs for the summer period. Master and PhD students have no such restriction provided that they obtain the confirmation of the university's dean of graduate studies. In both cases, the confirmation of the supervisor and the departmental's deputy-head for education/graduate studies is required.
Starting Point of the program: Early April or Early Summer (depending on the offered position at Ecole Polytechnique).
More information: https://programmes.polytechnique.edu/en/exchange-programs/internship-program-for-international-students/program-details
---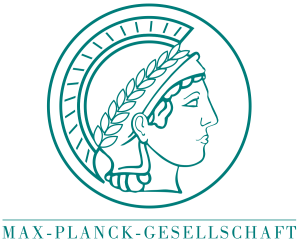 Max Planck Society, Germany
Quota for B.Sc students: 7 students per year (for three consequtive months)
Requirements: applicants should have passed  their first three years of study at SUT.
Majors: Physics, Physical Oriented Electro Engineering and Polymer Research
Application Process: Applicants should refer to http://ia.sharif.ir/mpi-program and upload the required documents. The deadline for Summer 2019 program is over.
---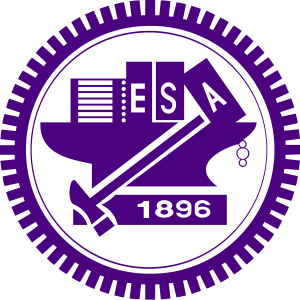 National Chiao Tung University (Taiwan) Elite Internship Program
Application Deadline: March 6, 2019 (for the second round)
Requirements: Applicants should be Master and PhD students of SUT
Research Length: At least 2 months between 2019 May. 8 to 2019 Nov. 30
The results would be announced no later than April 2019
Financial Support:
NCTU would offer a 1) free round-trip economy class flight ticket from their home country to Taiwan
and *2) additional NTD 5,000 scholarship (including 6% tax) for the first month in NCTU for admitted
students. The grant will be distributed in cash. Students will have to pay for the round-trip airfare prior
to their arrival in Taiwan. Students should keep the original electronic tickets, ticket receipt, and
boarding passes for the reimbursement of their airfare. During the research period, expenses such as
dorm fees, facility fees, insurance or other necessary fees shall be at individual student's own cost
and pay upon their arrival to NCTU. Neither host professor in NCTU nor Office of International Affairs
bears the right to pay extra scholarship for students.
Application Process:
Applicants should send the following documents to ia_st@sharif.edu no longer than Monday, March 4, 2019:
the filled out application form (https://drive.google.com/file/d/1OqhW9i-DjWvNhr41I0SsmkoWyrh2qIHN/view),/2. the confirmation letter of the supervisor, the departmental deputy-head for graduate studies, and the University's director for research (written and signed on the letterhead of the unviersity)/ 3. CV (in English)/ 4. The scan of the valid student ID card with expiry date on it/5. A copy of valid passport/ 6. Latest Transcript (in English)