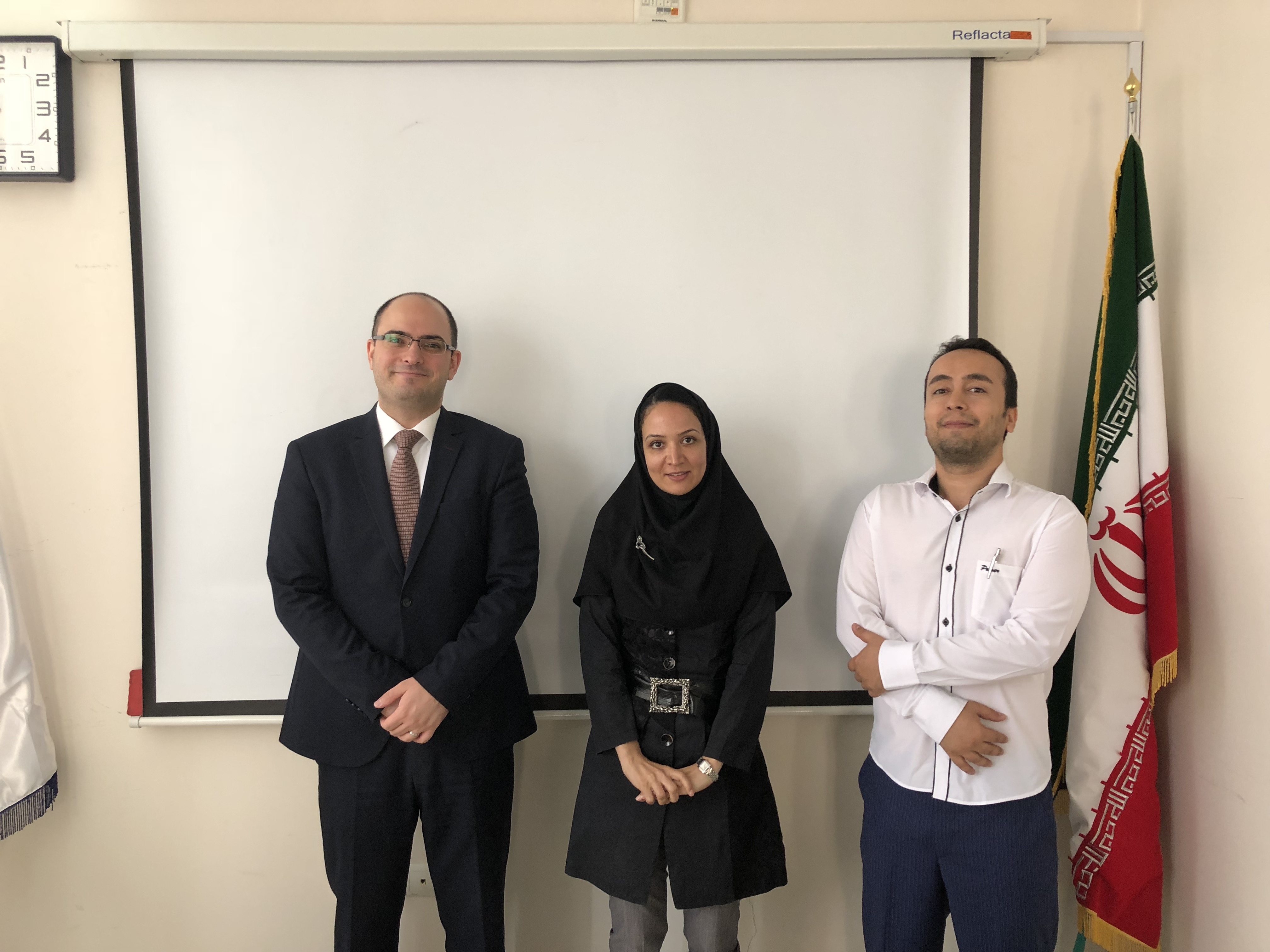 On Tuesday, August 7, 2018, Mr. Mounir Sankary visited Sharif and had a meeting at the International Affairs Office with Dr. Sanaz Moghim and the IA Office's specialists, Mr. Ali Orooji & Mr. Pooria Soltani.
At the meeting, Mr. Sankary expressed the importance of having strong relations with Iran and especially Sharif University of Technology and emphasized that his organization, Australian Trade and Investment Commission (Austrade) wholeheartedly supports joint efforts between Sharif and Australian universities. He then proposed to help with the planning of the visit of a delegation from Sharif to Australia, so that it can be more fruitful in terms of implemented mutual agreements between universities.
Dr. Moghim then said that Sharif University in concert with Austrade could write proposals in different fields such as mining and water management and collaborate with Australian universities on these topics. She also suggested that running advanced workshops in these fields could further improve the ties between the universities and experts of both countries.
It is worth mentioning that Sharif is preparing to enter in a three-way agreement with IMIDRO and Austrade to create a platform of collaboration to make it easier for Australian companies to work in Iran and exchange knowledge and engineering experience.