Today, November 8, 2018: An academic delegation from Macquarie University, Australia paid a visit to Sharif University of Technology. The delegation consisted of Dr. Tracy Rushmer, Vice-Dean for Higher Degree Research of the School of Science and Engineering, Dr. Mohsen Asadnia, Professor at the School of Engineering, Mr. Tanveer Shaheed, Regional Director at International Affairs Office, and Mr. Shahram Mirzaei. On the other side, Dr. Simchi, Dean of SUT's International Affairs, Dr. Hormozi-nezhad, Dean of Research, Dr. Mehrany, Professor at Electrical Engineering Department, Dr. Behzadipour, Professor at Mechanical Engineering Department, and Dr. Massoumian, International Affairs Consultant, received the delegation.
During the meeting, implementation of the recently signed Cotutelle agreement between the universities was discussed by the participants. As Dr. Mehrany explained, the preliminary works have been done and the first cohort of SUT's PhD students for the program will be introduced shortly. Moreover, the short visit of SUT's BSc students to Macquarie University, probably in April for about two weeks, was discussed by Dr. Mehrany. As Dr. Mehrany put it, Macquarie's BSc students are also welcome to visit SUT, especially in its research centers and labs. Following the meeting, Dr. Simchi focused on the internationalization strategies of Sharif University of Technology. As he explained, creating long-term relationships between SUT and other universities is one of the main priorities of SUT. These long-term relationships may include networking research centers, technology park, and central lab of the universities for joint international projects.  Finally, the possibility of joint projects between the universities in different fields, including mechanical engineering, was discussed by the parties.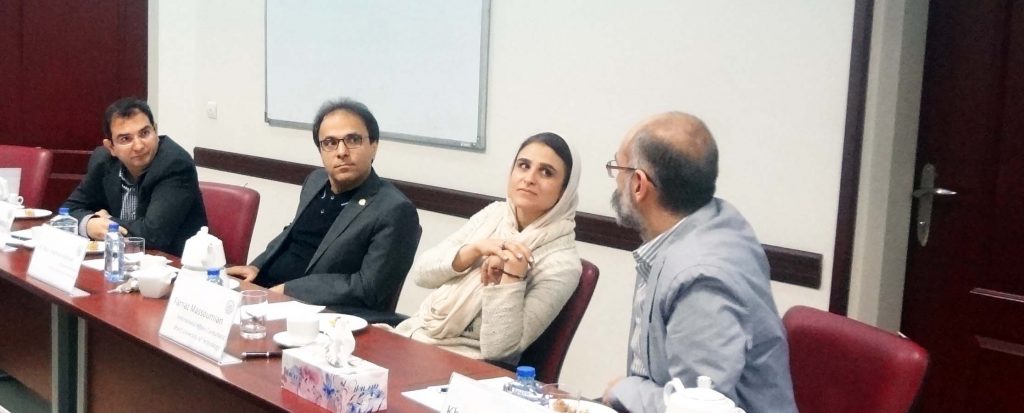 After the meeting, Dr. Tracy Rushmer gave a lecture entitled 'High Degree Research in Australian Perspective' to a host of SUT's students and professors. Afterward, Dr. Asadnia introduced the faculty of engineering of Macqurie University to the audience.  It is worth mentioning that Sharif and Macquarie have already signed an MoU which has been implemented in terms of a PhD double degree program in all fields.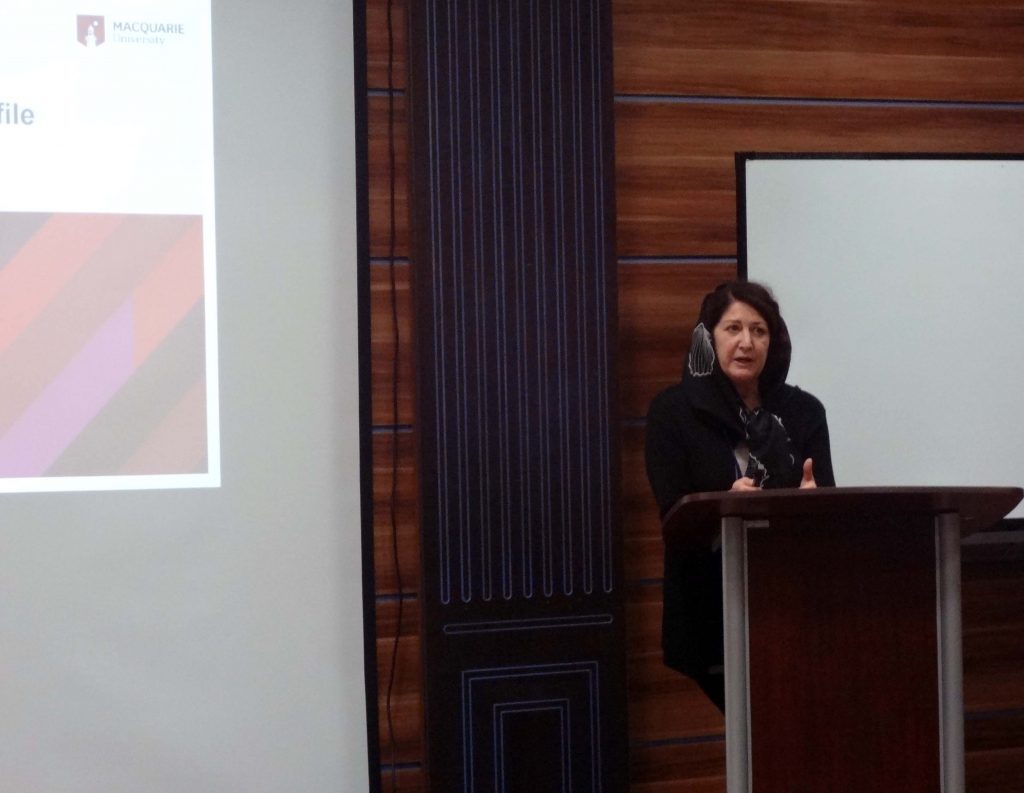 Attached you may find the presentation file of Dr. Tracy Rushmer, presented on November 8, 2017 at Sharif University of Technology introducing higher education in Macquarie University to SUT's students.